7 Reasons why ATC does it better?
ATC clients come to us for a variety of reasons. We have a team of experts housed locally in our Torrance, Los Angeles office to cover every piece of your technology puzzle. Here are 7 things that ATC does better than anyone else
Most Businesses Struggle To Manage And Protect IT from Cybercrime. We Secure, Manage And Support Computer Systems With Innovative Tools And Certified Professionals So That You Can Shield And Grow Your Business With Confidence.
IT leadership and support for your business
We help our clients achieve their business goals with right technology. We optimize IT processes so you can be more productive.
Free up time to grow your business
Our people, process and tools ensure fast response time, consistent customer service, money back guarantee.
Our ability to deliver technology solutions that work exactly the way you want at a price that you expect.
We build intelligent and secure IT systems
Whether your technology challenges are big or small, we have a solution tailored to your business.
Begin your digital transformation journey with ATC
Go digital and leverage Ai, data analytics and improve your user experience. Transform how you manage your IT infrastructure, collaborate with teams, hire new resources.
ATC – Your digital transformation partner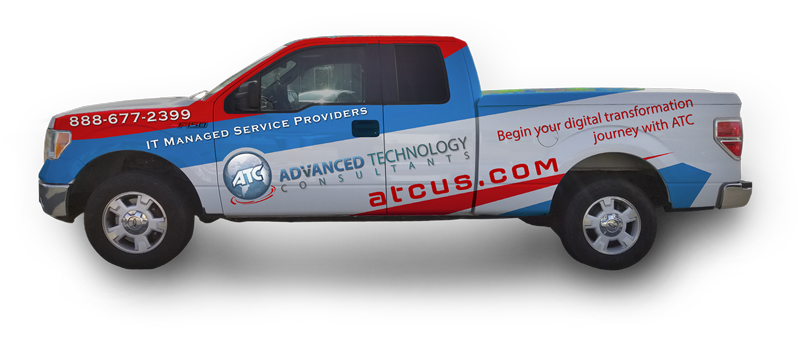 Feel confident with your IT
Call us at 310 684 3680 or setup an appointment using the link here.
We'll come by your office to understand your IT needs.
Craft an IT services plan to secure and optimize your IT.
Start managing your IT with 100% money back guarantee.
Call the # 1 IT support team with over 500 voice, video and network deployments specializing In "Work from Home" setup, Cyber Security, Highly-Responsive IT Support, Consulting And Managed IT Services For Businesses In Torrance And Los Angeles for 14 years.
Cyber-Security Risk Assessment
This is a $1,500 Service FREE for a
limited time to qualified companies.
The IT Support That You Deserve, Without The Extras And Hidden Fees
Find out what to pay and how to get what you need now.
Schedule Your Appointment Now
Please select an available time slot for your appointment
Advanced Technology Consultants' Support Center